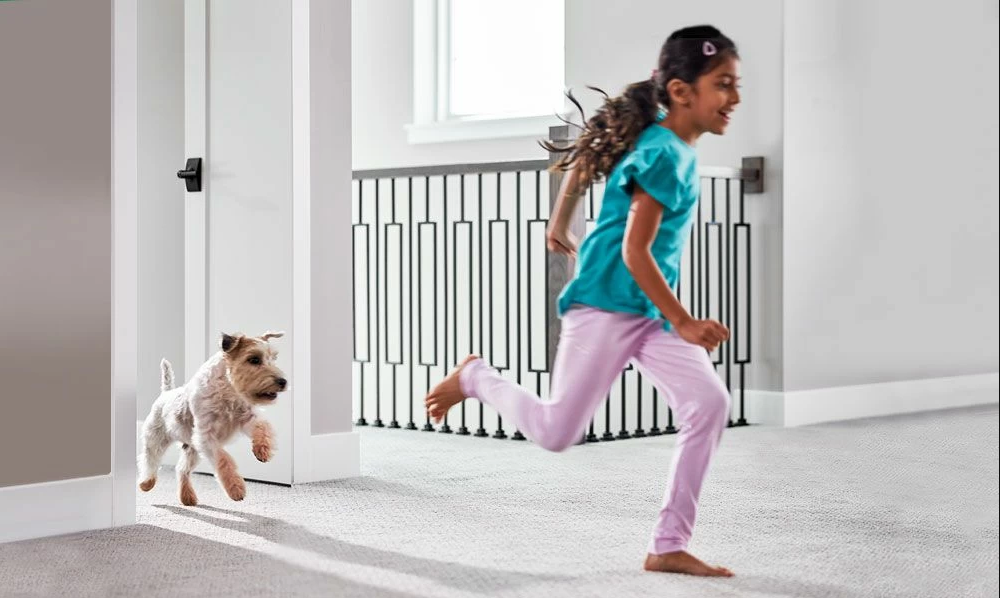 4 Ways to Brighten Your Home
MONDAY, JUNE 17, 2019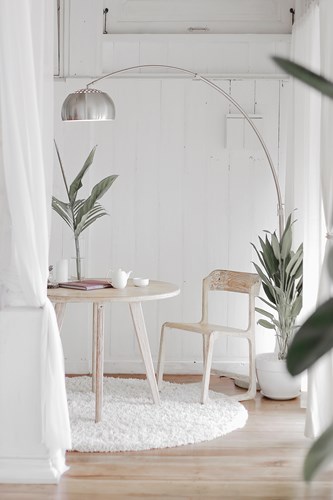 1. Add Greenery
Adding plants to a room is a great way to brighten a room by adding color and texture. Adding plants liven up a home and, especially in a room full of neutral colors.  Adding greenery doesn't have to be expensive, either.
By planting seeds to grow your own plants, you can create beautiful greenery at an affordable price! It will just take more time, care and patience than purchasing a fully grown plant.There are also a lot of great health benefits of plants in the home such as removing toxins and adding oxygen to the air.
Many plants will remove carbon dioxide, increase humidity (which is great for dry environments), and reduce airborne dust!
2. Bring Patterns into the Room
You know that feeling when you look at a room and feel like something is missing? Often times this is because the room is lacking patterns or texture. Having too many neutral colors without patterns can make a room feel plain.  Adding a decorative rug or throw pillows with patterns can brighten and liven up a room.
Patterns and texture provide balance. Adding contract is important because it provides a visually interesting, eye capturing environment. In a room that has a lot of similar colors, adding a pattern can provide harmony to a space. Some areas that are great for adding patterns are in throw pillows and blankets, bedding, table cloths or place mats, area rugs, and chairs. By adding patterns and textures to some of these items, you can really liven up your home!

3. Add Décor to Bookcases
Bookcases are practical furniture item for any home. They give a lot of books and items a place that you may not know where to put otherwise! But that doesn't mean they need to be messy, dusty or an eye sore. By adding some simple decor you can make your book case stand out beautifully. For example, adding some greenery, a decorative plate, figurine and bookends can make your boring bookcase look like a showcase!
It may sound difficult to decorate a bookcase and you might be asking yourself where to begin. A great place to start is with bookends. Bookends are a beautiful accent piece to add to a shelf. By placing a simple decorative bowl next to it will really brighten up the furniture piece. Another great decorating technique is leaning the books and placing an accessory next to it. Some great decorative items are a small green plant (can be artificial!) or a medium sized vase. This will add color to the shelf to really make it pop!

4. Maintain a Clean Environment
Spend a little bit of time everyday to make your home clean! This can be done in simple ways such as picking up, wiping down surfaces or vacuuming. Cleaning a little bit everyday is a great way to ensure your home will be clean and welcoming all of the time (or at least most of the time)!
Deep cleaning your every couple of months is a great way to ensure all surfaces are getting attention. This includes the wiping down the floor boards and walls and dusting high surfaces in shelves that may have been neglected. Another great way to keep your home beautiful and bright is by having your carpets and upholstery professionally cleaned!
Antietam Chem-Dry has the best green certified products and equipment that can make your home brighter and healthier! Our cleaning is unmatched and cannot be replicated with regular house hold items.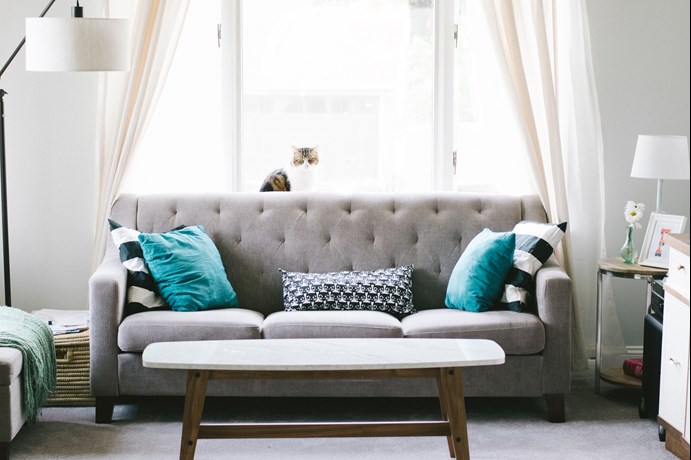 BACK TO BLOGS