Spring Cleaning Season
FRIDAY, APRIL 21, 2023
Spring is a time of renewal, and there's no better way to rejuvenate your home than with a thorough cleaning. After a long winter, your carpets, upholstery, and other surfaces may have accumulated dust, dirt, and grime that can be difficult to remove with regular cleaning methods. This is where Chem-Dry comes in.
Chem-Dry is a professional cleaning service that specializes in using eco-friendly cleaning solutions and state-of-the-art equipment to deep clean your home. Here are a few ways that we at Chem-Dry can help you get your home in tip-top shape this spring.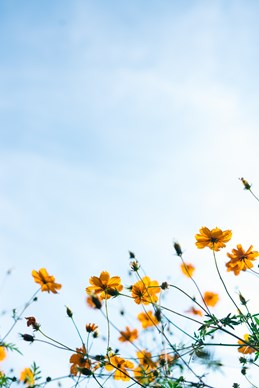 Carpet Cleaning:
Over time, carpets can accumulate dirt, dust, and grime that can affect the air quality in your home. This is especially true during the winter months when we tend to spend more time indoors. Chem-Dry's carpet cleaning process uses a unique hot carbonation extraction method that penetrates deep into the fibers of your carpet, lifting dirt and grime to the surface where it can be easily extracted. This process not only cleans your carpet but also helps to sanitize and deodorize it, leaving your home feeling fresh and clean.
Upholstery Cleaning:
Just like carpets, upholstery can also accumulate dirt, dust, and grime over time. This can be especially problematic if you have pets or young children who spend a lot of time on your furniture. Chem-Dry's upholstery cleaning process is designed to remove even the toughest stains and odors while also being gentle on your furniture. Our technicians will first assess the fabric and then use specialized cleaning solutions to remove any dirt and stains, leaving your upholstery looking and smelling like new.
Tile and Grout Cleaning:
Tile and grout can be notoriously difficult to clean, especially if it's been neglected for a while. Chem-Dry's tile and grout cleaning process uses high-pressure steam and specialized cleaning solutions to break down dirt and grime, leaving your tile and grout looking like new. Our technicians will also seal your grout to help prevent future dirt and stains from penetrating the surface.
Overall, Chem-Dry is a great choice for your spring cleaning needs. With our eco-friendly cleaning solutions and state-of-the-art equipment, we can help you get your home looking and feeling fresh and clean. Contact us today to schedule a cleaning appointment today.
BACK TO BLOGS